Heat regulation, bipolar, mood-disorders
It's been a hot one around here already, and apparently, we are going to hit an unprecedented heatwave this summer, or that's what B keeps telling me anyway.  In the scorching embrace of summer, our bodies are pushed to their limits as the sun's radiance engulfs us in its fiery glow. Amidst these oppressive conditions, we find ourselves susceptible to perilous conditions related to heat exhaustion. I began to get more interested in temperature challenges after hearing about a bipolar phenotype referred to as "Fear of Harm disorder".  This disorder highlights heat regulation problems associated with bipolar and other mood disorders in adults and children.  I want to unpack this a little more and look at the link between extreme temperatures and the delicate balance of our physiological systems. Stay with me here as this might get complicated.
Fear of Harm hasn't yet been universally accepted by the medical world yet (once again, can we all pause and take notice of how our medical establishments are hesitant to acknowledge anything that can't be controlled through clear definitions and pharmaceutical regulation? Does anyone else share this observation? No, me either, just curious if you did. Anyway, off on a tangent..) Let's discuss FOH first and the diagnostic criteria behind that diagnosis.
Unspecified Bipolar
This diagnosis is classified currently as an "unspecified Bipolar" and refers to a "Thermoregulatory Sleep Dysregulation Disorder" but commonly known as "Fear of Harm." This is allegedly a complex and debilitating condition characterized by mood disturbances, fear of harm to self or others, thermoregulatory disturbances, sleep/wake disturbances (this has been an ongoing issue), aggression (link: he was 9 and worth a read), and significant impairment in functioning. That's what got me interested in this proposed diagnostic criteria for Fear of Harm, clearly recognizing many of the symptoms, and offering my own as well as other possible potential causes, and the implications of the disorder on individuals' lives.
Since I learned about FOH (Fear of Harm), I've been actively participating in webinars and joined the only Facebook parenting group dedicated to this disorder. I've been immersing myself in personal stories, trying to understand how it relates to our situation.
However, today something alarming happened—my mother fainted in Walmart. To be fair, this isn't the first time it has occurred. I've witnessed it happen multiple times, and as I reflect on those instances, I notice a pattern related to temperature and extreme situations. Today, it was incredibly hot and humid, and she was in an overcrowded grocery store. On other occasions, it happened during a minor medical procedure and once during a blood draw. It appears that heat and stress, trigger fainting episodes. Interestingly, my sister seems to experience the same issue.
Given that B has consistently shown distress and discomfort in hot temperatures throughout his life, often excessively sweating, it seems worthwhile to explore whether there is a connection to FOH.
Why this makes sense:
Since he was 8 months old, he has been plagued with an inability to sleep. We learned quickly to not put a blanket over him as we went to bed. Lately, he has been articulating his complaints of heat at night and then being too cold in the mornings. He does live in a camper so I was attributing a lot of complaining to that. Anyway, fuel for my ADHD, I am constantly ruminating about these things and wondering how it all fits together. More to the point, what can we do about it? We had settled pretty much on a diagnosis of dysautonomia for him and vasovagal syncope for mother, but is it really that simple? Does heat regulation really impact bipolar and other mood disorders?
So here I am (as I often do here) unraveling my thoughts around the multifaceted consequences of temperature dysregulation on our bodies.
What happens when we get too hot?:
The Role of Thermoregulation: At the heart of our body's defense against thermal stress lies the remarkable mechanism of thermoregulation. Our body tirelessly strives to maintain an internal temperature within a narrow range, allowing vital biochemical processes to function optimally. When exposed to excessive heat, this delicate balance is disrupted, giving rise to a cascade of physiological responses.
Impact on Cardiovascular System: As temperatures soar, our cardiovascular system leaps into action, attempting to restore equilibrium. The body responds by diverting blood from vital organs to the skin's surface, facilitating heat dissipation through sweat. This redistribution of blood can strain the heart, leading to increased heart rate (B regularly hits 150) and increased blood pressure. Although in my mother's case, it seems more like a fast reduction in blood pressure. Regardless, the resultant cardiovascular stress may trigger symptoms like dizziness, palpitations, and even fainting.
Altered Fluid and Electrolyte Balance: With perspiration being the body's primary cooling mechanism, the loss of fluids and electrolytes becomes a critical concern. Heat exhaustion disrupts the delicate balance of sodium, potassium, and other essential minerals within our cells. Electrolyte imbalances can impede nerve function, muscle contractions, and cellular communication, causing fatigue, weakness, and potentially life-threatening complications. Our bodies run on electricity. "The elements in our bodies, like sodium, potassium, calcium, and magnesium, have a specific electrical charge. Almost all of our cells can use these charged elements, called ions, to generate electricity." University of Maryland Graduate School, Amber Plante  Our whole family takes Vitassium Capsules to keep up with our electrolyte needs (if you have dysautonomia and rely on electrolytes give them a call, they offer discounted pricing for those of us with higher needs) –  Electrolytes we take daily: Vitassium Daily Salt Pills for Dysautonomia Management.
Disrupted Central Nervous System: Temperature dysregulation profoundly affects the central nervous system, which coordinates vital bodily functions. Elevated temperatures may impair cognitive abilities, memory, and attention span, making it difficult to concentrate or make sound decisions. Additionally, irritability, confusion, and altered behavior may ensue, indicating the brain's struggle to cope with the excessive heat. With that in mind, I bought him a cooling blanket to see if it helped any. He would give it 3 stars and said it does help but he still struggles even with the air-conditioning at full blast. Everlasting Comfort Cooling Blanket for Hot Sleepers – Dual Sided Bamboo Summer Blanket Reduces Body Temp in Under 5 Mins
Gastrointestinal Challenges: The gastrointestinal system, responsible for digestion and absorption, can also suffer the consequences of heat exhaustion. Elevated temperatures can lead to decreased blood flow to the digestive organs, impairing their functionality. This may result in nausea, vomiting, and diarrhea, further exacerbating fluid and electrolyte imbalances.
Musculoskeletal Strain: As the body grapples with heat-induced stress, the musculoskeletal system is not spared. Muscles, tendons, and ligaments may experience cramping, spasms, or even heat-related injuries. Dehydration and electrolyte imbalances can compromise muscle performance and increase the risk of sprains, strains, or heat-related muscle damage. This is why I personally continue with the Vitassium Electrolytes – I often have spasms in my arms and legs while I sleep. B always has a bad back, the AMAZON list of back stretchers and pain relievers is plentiful. One day I may list them all in a post but this is already longer than I wanted.
Now, if you are still with me, I am assuming that we have a basic grasp of Dysautonomia, Vasovagal Syncope, and Thermoregulation dysfunction and their potential correlation with similar fight-flight-freeze symptoms, and we are left with important questions: Why does this happen? and Who else is pondering the same? How many of these symptoms overlap, and who determines clarification? I actually know the answer to that last one so consider that rhetorical.
Personally, I find it hard to believe that mental illnesses, mood disruptions, anger, frustration, depression, and other related disorders are simply random occurrences. There was a major controversy last year when it was revealed that serotonin may not play the role in depression that we once thought. This revelation makes sense to me, especially considering the high levels of dopamine and serotonin found in B's spinal fluid during spinal taps. However, we still don't have clear answers about the reasons behind this or the potential consequences. Nonetheless, it seems that B's depression doesn't align with the conventional understanding of low serotonin levels, or at least that's my assumption based on the information we currently have available.
Then there is still Bartonella, GLUT1, and NASH, etc., etc., etc. which begs the question, "Which came first – the chicken or the egg? The bipolar/ mood disorder or the heat dysregulation?"
This psychology today article does align more with my thoughts about depression and other mood disorders and it's worth reading in its entirety but to highlight:
Serotonin may not explain depression, but research on other brain pathways may provide answers.
The wiring and rewiring of our brains (neuroplasticity) is influenced by our lifestyle and may affect depression.
Our inflammatory state is affected by things like diet quality and sleep quantity, and has been linked to depression.
The gut-brain connection and our hormonal state are influenced by lifestyle choices, and are connected to brain health and depression
How can we find more answers when it seems like so few people are looking outside of what we already think we know? I don't think I am the only one either (have you been on Reddit lately?). Anyway, I also saw this Twitter thread that someone had posted to Facebook and read with interest. Is it finally becoming time for psychology and mental health to focus on triggers not just symptoms?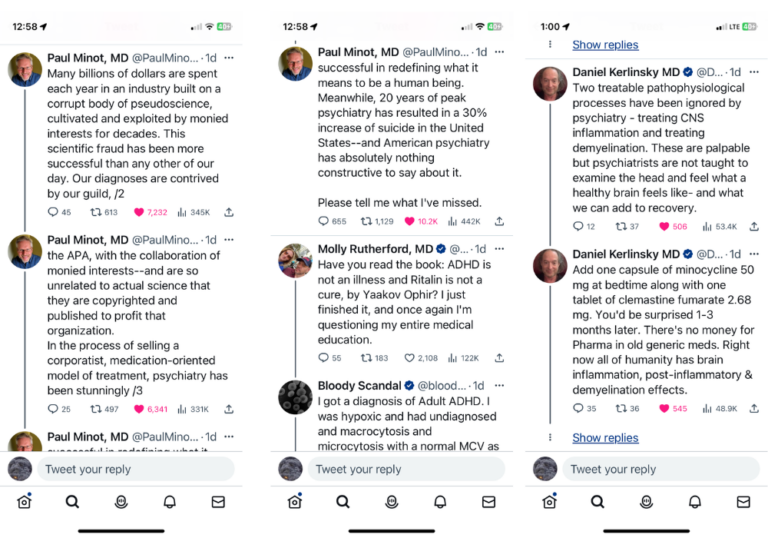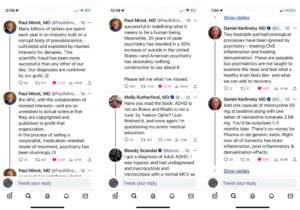 So, is there a link between heat, bipolar, mood, and nervous system dysregulation, Smart money says yes, but solutions? In the relentless battle against the sweltering heat, our bodies valiantly attempt to maintain equilibrium. However, when pushed beyond their limits, the consequences of temperature dysregulation may be more than we realize beyond heat exhaustion. Heat exhaustion may just manifest as a formidable adversary, disrupting the intricate harmony of our physiology.
Maybe the best we can expect is to understand the multifaceted impact of heat exhaustion and empower ourselves to take proactive measures. Can we address heat regulation and positively impact bipolar, and other mood disorders by staying hydrated, seeking shade, wearing appropriate clothing, avoiding excessive physical exertion in high temperatures, and safeguarding our mental health? There is a webinar on the Children's Mental Health Resource Center's website  coming July:
July 2023: Cooling Strategies & Cooling Plans (register)

Cool, cool, cooling for the hot, hot, summer. Families and practitioners alike, come learn about how to use simple at-home cooling strategies to manage Fear of Harm symptoms all summer long. We'll go over how to build a plan to integrate these thermoregulation techniques into daily life. Each goes a long way to reducing overheating and making sleep, moods, and all of daily life more manageable.
CMHRC hosts monthly informational webinars on the 3rd Wednesday of each month, from 7:30-8:30 pm Eastern time via Zoom. These events are free and open to the public and may offer more ideas, strategies, and solutions for those of us who need them.
Drop your comments below, help me out and follow me on social media, and don't forget to read my Amazon affiliate disclaimer:
FOLLOW INSTAGRAM, FACEBOOK,  PINTEREST & YouTube
Disclosure: This blog post contains affiliate links from Amazon.com. As an Amazon Associate, I earn from qualifying purchases. This means that if you make a purchase through these links, I may earn a small commission at no additional cost to you. I only recommend products and services that I personally use or believe will be beneficial to my readers. Your support through these purchases helps me to continue providing valuable content on Loving The Spectrum, rest assured, I still have to work a day job :D. Thank you for your support!