We have a Promolife Generator for Ozone Therapy
Follow us on Instagram, Facebook, Pinterest and Youtube.
In 2020 we finally invested in an ozone generator. This has proven invaluable since then in my personal healing. We originally invested at the height of COVID in a Promolife package but honestly, we had been thinking about this for a long time, COVID was just what finally pushed us to pull the trigger.
Luckily, we already had a 5L oxygen concentrator that was easy to hook up to the pediatric flow regulator and get going fast. This setup has been super easy to use and because it is nice to look at and a fairly small setup, we are able to keep it readily accessible. Honestly, if it wasn't always out, I don't think we would use it as much. Especially as there is nothing worse than unpacking cupboards and trying to find things when you feel like absolute garbage physically.
Our go-to usage is ear insufflation, breathing through oil, and making ozone water. Side tip: If anyone has a funny-tummy ozone water is the best remedy we have found. A: It is possible to sip when you feel nauseous and gaggy, but also it turns things around quickly. We also like using silver but have found ozone to be a little more effective, a little faster, and definitely cheaper to produce than silver.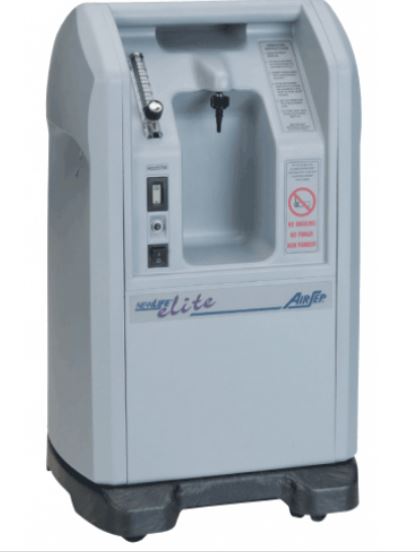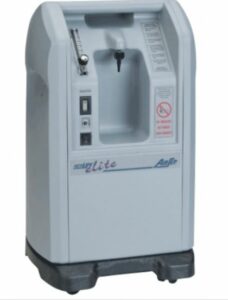 Anyway, after a particularly nasty, long, relentless round of COVID, I purchased the Promolife package (not to cure COVID but to help restore my overall health and well-being, I am aware this is not a "cure" for any virus). Once I started committing to regular use of ozone therapy, HBOT, the heavenly heat sauna and some heavy-duty quality supplements (call Dr. Rick), I finally started to turn things around.
From there it really took a solid 2 years of focus to get me to where I am now, which is actually in better shape than I was before I got the virus. If there is a silver lining for us (for me) from COVID, it is this.
Disclaimer: My kids will only resort to ozone when they feel cruddy but won't use anything anymore on a regular basis so there is that, but when they are sick, ozone water is always something I can get them to at least take 5-10 MLS of. Here is my set up:
This article from the Center for Natural and Integrative Medicine has some great reasons for using ozone. They list the 10 "surprising" benefits of ozone therapy. Obviously at home, we are limited to insufflation techniques; however, we still got great healing happening from doing regular treatments at home.
1. Immune Boost
Ozone therapy stimulates the immune system to improve the body's natural defense against sickness and disease. This makes ozone therapy an effective treatment for conditions that cause an underactive immune system such as AIDS, cancer, and chronic infections.

2. Immune Regulation
In addition to providing immune stimulation for people with an underactive immune system, ozone therapy also works as an immune regulator. For people with autoimmune diseases, ozone therapy can help to slow down the overactive immune system for symptom relief.

3. Improved Oxygen Delivery
Ozone therapy boosts oxygen delivery to cells, tissues, and organs, which improves the body's ability to function optimally.

4. Detoxification
Ozone therapy supports the body's ability to flush out toxins, whether they be from the environment or from lifestyle habits. The powerful detoxification afforded by ozone therapy can provide a significant boost to your overall wellness.

5. Greater Blood Circulation
Ozone therapy has also been proven to boost blood circulation; better circulation ensures that nutrients are more effectively delivered to the body's cells, tissues, and organs that need them.

6. Antioxidant Protection
Ozone therapy is the most efficacious treatment for increasing antioxidant protection; antioxidants are crucial for the body's natural defense. Most individuals with chronic disease have insufficient antioxidant defenses.

7. Bacterial Infection Treatment
Due to its antibacterial properties, ozone therapy can treat bacterial infections and lower the risk of infection if you have an open wound.

8. Diabetes Care
By lowering oxidative stress in the body and preventing oxygen starvation in the cells, ozone therapy is a valuable treatment in diabetes management.

9. Chronic Pain Relief
Ozone therapy is a natural treatment option for individuals experiencing chronic pain. The treatment can help relieve pain by reducing inflammation in the body and supporting the healing process of damaged tissues.

10. Mitochondrial Stimulation
Did you know that decreased mitochondrial energy production is the main underlying cause of all degenerative diseases? It's true, and ozone therapy can help by acting as a mitochondrial stimulant."