Ketogenic Diet
Not as easy as just eating meat and eggs, that's for sure. Done correctly for therapeutic reasons in the case of epilepsy and GLUT1 enzyme deficiency, it requires math! #shudder.
What is Keto?
Start with the basics. The ketogenic diet is a high-fat, low-carbohydrate, and adequate-protein diet that has been used for decades as a therapeutic approach for controlling seizures, particularly in people with epilepsy. The diet aims to induce a metabolic state called ketosis, where the body primarily relies on ketone bodies (produced from fat metabolism) for energy instead of glucose (from carbohydrates). Most people understand this diet from a weight loss perspective as it is highly effective and has helped millions of people lose weight as well as control some significant health challenges like type 2 diabetes.
We were advised to follow a true ketogenic diet to resolve the challenges we knew were there from the GLUT1 Enzyme Deficiency Syndrome he had been diagnosed with within the past few years. It has proven monumentally difficult to implement, to say the least.
Here's how the ketogenic diet for seizures typically works:
Macronutrient ratios: The standard ketogenic diet (SKD) usually consists of approximately 70-75% of calories from fat, 20-25% from protein, and 5-10% from carbohydrates. These ratios can vary slightly depending on the specific version of the diet.
High fat intake: The ketogenic diet emphasizes the consumption of healthy fats such as avocados, nuts, seeds, olive oil, coconut oil, and fatty fish. Fat becomes the primary source of energy for the body during ketosis.
Limited carbohydrate intake: Carbohydrates are significantly restricted in a ketogenic diet. This reduction in carbs is essential to trigger and maintain ketosis. Foods high in carbohydrates, including grains, starchy vegetables, sugars, and most fruits, are restricted or minimized.
Adequate protein intake: Protein is an important component of the ketogenic diet, but it must be consumed in moderation to avoid excessive protein breakdown, which can inhibit ketosis. Good sources of protein include meat, poultry, fish, eggs, and dairy products.
Ketosis and seizure control: By severely restricting carbohydrates, the body starts to utilize fats as the primary fuel source. This metabolic shift produces ketone bodies, which can act as an alternative energy source for the brain. It is believed that these ketones may have an anticonvulsant effect, reducing the occurrence and severity of seizures in some individuals.
It's worth noting that the ketogenic diet for seizures is typically initiated and monitored under the guidance of healthcare professionals, such as neurologists and registered dietitians, who specialize in epilepsy management. They can provide personalized recommendations, adjust the diet as needed, and closely monitor its effectiveness and potential side effects. We had a great dietician from the hospital helping us implement, but when the patient is completely unwilling, there isn't much anyone can do.
It's also worth saying that while the ketogenic diet has shown positive outcomes for some people with epilepsy, it may not be suitable or effective for everyone. It's essential to consult with healthcare professionals to determine if this dietary intervention is appropriate for an individual's specific condition and to ensure that nutritional needs are met while on the diet. Lots of people report muscle cramps, backache, and constipation on the keto diet. As well as monitoring kidney function and liver health while doing the diet, we found it helpful to keep up with electrolytes and especially magnesium while implementing the diet. If you find you have a diagnosis of seizures or GLUT1, the GLUT1 Deficiency Foundation is a great place to find more information, as well as join their Facebook group for recipes and ideas for trading out wanted foods for keto options. I also found these great KETO Fridge Magnets in an effort to keep him more involved and responsible.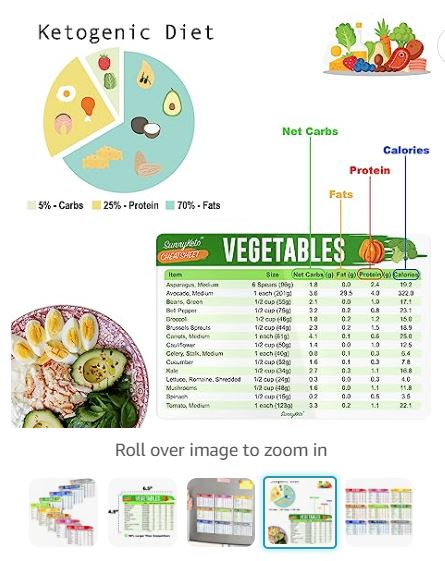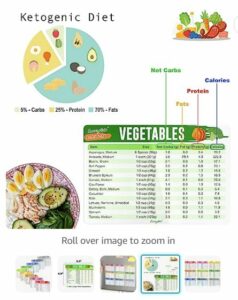 Find them here: Keto Fridge Magnets
That didn't work of course but the magnets are still on my fridge and I use them daily to help me keep on track when I am cooking for all of us. I still try to maintain as much low-carb food as possible.
Disclosure: Some of the links above are affiliate links. This means that, at zero cost to you, I will earn an affiliate commission if you click through the link and finalize a purchase, thank you.