So today was our final assessment, we have completed all 36 sessions as of last week and we had 2 days this week to get a progress/final report which we will go over on Monday. My initial thoughts though are that he is right where he needs to be. Indeed our last traffic light report (progress report) 2 or 3 weeks ago indicated that he was very close to meeting all his goals. I smell a graduation party!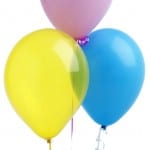 It's interesting to note that really, in our home life, we have only really seen the changes over the last 2 weeks. Little things that make life so much easier all round. He is calmer and just far more appropriate than ever before. In the last 2 weeks we have had 4 very successful playdates, yes I did type 4! One of the dates was in the park where he didn't even know the kids, this is usually not a great recipe for success.  But this time, instead of being tagged as the odd kid the other kids simply included him in their game of tag, then happily moved around the playground as if they had known him forever. This is very unusual – in many cases one or more of the kids (usually a girl) will notice he is a little off, a little "not like the others" as the Sesame Street song goes. Simultaneously the other kids will fall in line behind the one who notices and slowly the game turns from tag to "get the odd kid" where all the kids start chasing B and he in turn becomes the 'monster' or aggressor ~ a game of him against the other kids, with playful but not so nice overtones. It's not a fun thing to watch.
We also took a trip to Chick Fil-a around 6pm one night. The play center was packed, again not usually a recipe for success. He was in there around 45 minutes, there had to be 30 other kids in there screaming, playing, chasing, and jumping. He was very appropriate, didn't get over excited, played typically and left without argument the first time I asked. Such a nice change from our usual escapades where I have been known on occasion to physically carry him out of there, apologizing for him spitting or aggravating another kid.
It's not just out and about, today in the bath, he requested ALL his super hero's. Typically Spiderman is only allowed to play with the other characters from Spiderman 3. They all must be the 6 inch movable characters otherwise they will not be tolerated. Today that bath was a hero free for all, Spiderman was cavorting with Iron Man, not too mention both the masked and unmasked Green Goblin AND shockingly a tiny 2 inch Mario. 🙂 Small victories but oh how nice that he is not compartmentalizing everything to the point of frustration (both his and mine!).
Anyway I will have a full report on Monday, but for us, right now, the past 2 weeks, I am tentatively going to say it was worth the long 12 weeks of driving and stressful financial commitment. Remembering that food still plays a very integral part in his 'improved' behavior. Now I just have to remember to stop treating him like the emotionally aged 4 year old he was and treat him as the 7, almost 8 year old he actually is. Now I know he has the capacity to respond to age appropriate parenting. His brain is ready to accept the more advanced instructions but now I just need to be consistent, help him break the old patterns and remind him to apply the brakes more often.
This is the first time in a long time I feel we might honestly be done. Not because I am tired of it, or financially stressed, but because I am not sure what more needs to be done. He seems very age, emotionally and physically where he is supposed to be. Why mess with that?