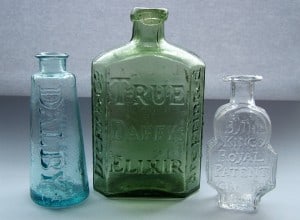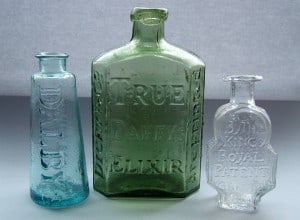 Formerly known as:
Dancing Naked Around Bonfires & Other Cures For Autism.
During the past 14 years – (I created this blog in 2011, updated 2013 B was 9 years old currently it is 2018) – 13 years after this story began and we are still not completely where we need to be mentally, physically, emotionally, financially and spiritually. I have, and still do, continue to spend every waking moment, and many sleeping moments, thinking, doing and trying different treatments for the various letter disorders given to our son and after a while, our daughter. Initially, my blog title was a joke. I spent years threatening to write a book with the title. "Dancing Naked Around Bonfires and Other Cures for Autism," because at the time I began writing this, our son had that diagnosis and we were desperately trying to recover him. That diagnosis has fallen away and as late as 2012 we were "ADD, Attachment Disorder, Depression, and Anxiety" but we were becoming more and more convinced that P.A.N.S. was what best described our child. The symptoms tick all the boxes for a "Post Infectious Autoimmune (or Basal Ganglia) Encephalitis (inflammation of the brain) triggered by an infectious, bacterial or viral process and is either real or controversial depending on which doctor you discuss this with, which is probably why we have had such a hard time recovering our children.
As I said before, this blog came to fruition because we began a quest for recovery. There were so many different treatments being touted as beneficial in healing spectrum disorders and we wanted to heal our child more than anything in the world. Some of these treatments, as we found out over the years, are legitimate, some are scary (we chose to avoid those), some are dangerous (and these) and some only have merit in the minds of the practitioner. Truly, some options were so ridiculous we couldn't help but laugh (and this is where we can claim self-care because being able to laugh, we are continually told, is so important in life!!!)
We eventually woke up and come to the realization that it doesn't matter what THE letter disorder is, everyone has super conflicting ideas on how best to treat "it"!
This blog is my gift to others in our situation. I will hopefully, in order, chronicle our journey from 11 months, when we first saw a change, to where we are now – 14 years and counting. This journey has been so difficult at times, some things have continued to be an ongoing challenge and some treatments have been revisited but I attempt to keep it all on a fairly linear timeline/track.
I also try, under very clear headings, to describe each treatment and modality we have undertaken, what we found while we did it, where we were at the end of it, whether it helped or was a hindrance and how much it eventually cost us. I am going to endeavor to not actually identify myself on the blog purely to protect my son's (and now my daughter's) personal information; however I hope to answer all your questions on this blog anyway – please feel free to ask questions via this forum or email. 🙂
I decided to blog as I am now part of a huge community where we share with each other our treatments and our experiences. I enjoy picking other parent's brains about what they have found effective. A collaborative effort is often helpful for both parties when working toward a solution. We have traveled far and wide and left few stones unturned in our quest for answers and solutions to help our family as a whole. I have also spent many hours collaborating, emailing and talking to parents who have also tried multiple resources and often wished there was somewhere I could go to find all this information without spending thousands of dollars or at least knowing what to expect if I decided to take the plunge. Sometimes even my own sanity has had to be addressed with a large bottle of something only over 21's can have and a good conversation with a friend who just "gets it!" 🙂
This is just me, our journey, my thoughts, my experiences, my hopes, and dreams but I actively welcome other people's treatment ideas, comments, and experiences especially if it will help other people choose where to spend their money and how to get the most for their children. I do try to relay our journey in the hopes that someone might benefit from the information. I personally have no ego involved in opinions on what we have already done and why or what we might plan on doing in the future, feel free to agree or disagree if it did or didn't work for you. I did what I thought was right at the time and we undertook every treatment in good faith and with an open mind, and oh how sometimes our minds needed to be OPEN! Some treatments caused us to relive sections over and over while laughing hysterically and so please feel free to add your own mirth where you deem appropriate and that way I won't feel like I am being mean 😀
I have to say everyone we have met so far has been genuinely convinced that A: they can help and B: they are 100% legitimate in their treatments, regardless of how much they charge and how easy they find it to keep a straight face when giving their schedule of fees. It is with that in mind that I will write our treatment pieces from as factual a basis as possible with the least amount of personal conjecture. This is just what happened, how, when and what we thought were positive or negative results from the treatment. I hope this will allow you to add or delete options based on our personal experience.
You can reach me via this blog, leave a comment, sometimes I actually post them 😀